YBSA Monthly Report July 2022
YBSA Monthly Report
July 2022
Storage: The storage graph displayed on the Bureau of Reclamation storage site (https://www.usbr.gov/pn/hydromet/yakima/yaktea.html) shows a greater amount of water in storage than normal for this time of year. It is at 86% of capacity.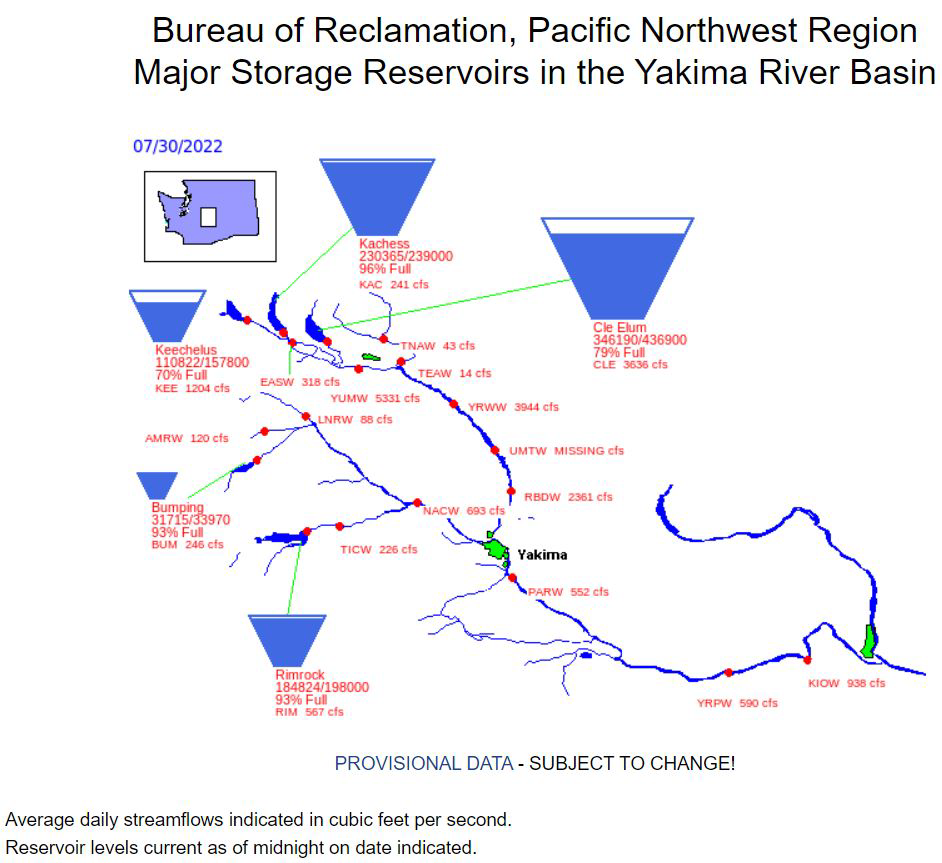 Fish Hatchery: Congratulations to the Yakama Nation for a successful 25 years of hatching salmonoids to increase the salmon population in the Yakima River.

River Enhancement: A project to remove Nelson Dam to enhance fish passage is progressing. The flow of the Naches River will be enhanced by creating gravel beds for fish survival.

Another project will create the flow of the river from the Selah Gap to Union Gap to provide better fish passage and survival. Removal of dikes to open the floodplain to create habitat for fish will also be completed.

Yakima River Canyon: The Bureau of Land Management has purchased land along the Yakima River in the Yakima River Canyon to enhance habitat and create additional recreational activity areas.

Lower Yakima River: The Yakima River flow is at a minimum for fish survival. Excessive heat and warm water have decreased the number of fish in the river. The reservoirs are releasing 3 ½ more water than the amount filling the reservoirs.