Welcome
Images of Irrigation Systems in the Yakima Basin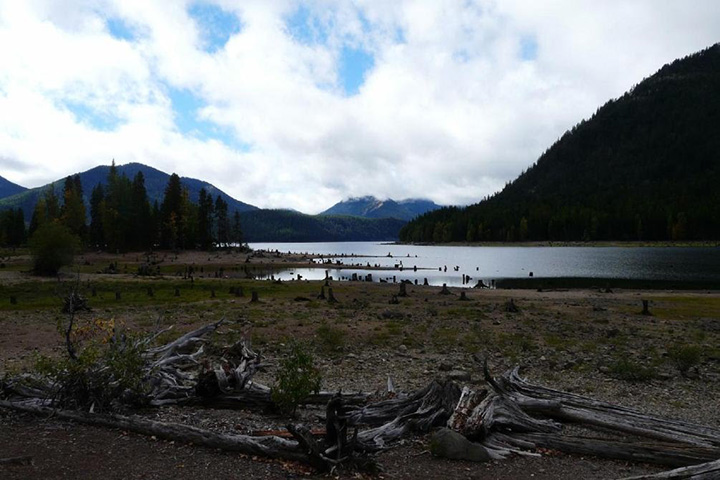 Bumping Lake Low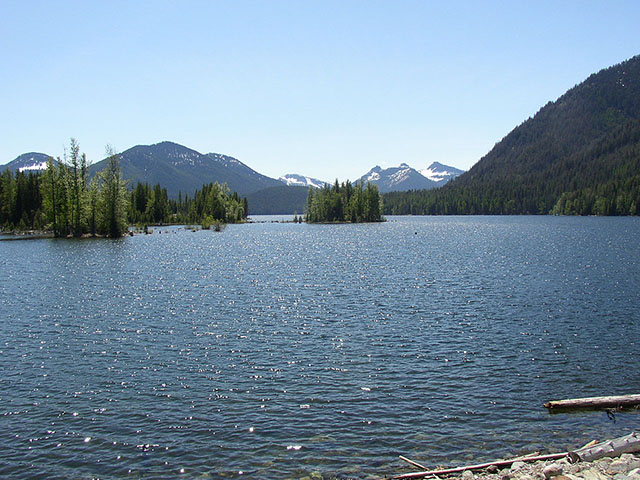 Bumping Lake Full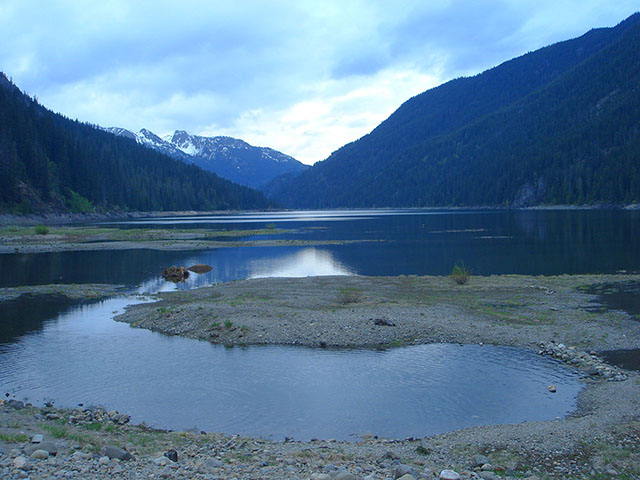 Lake Kachess Low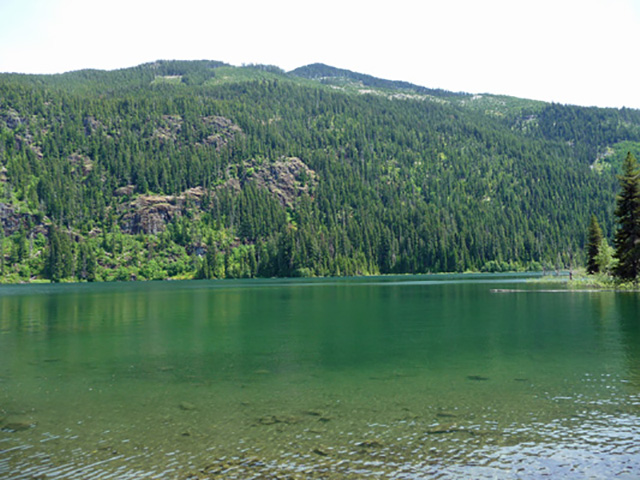 Lake Kachess Full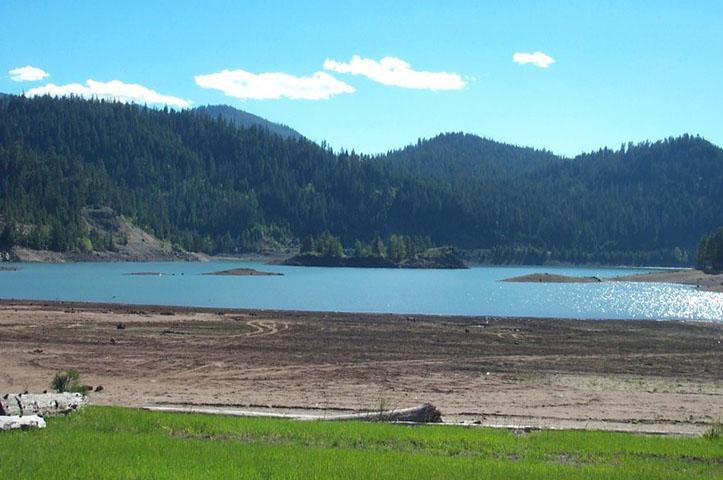 Rimrock Lake Low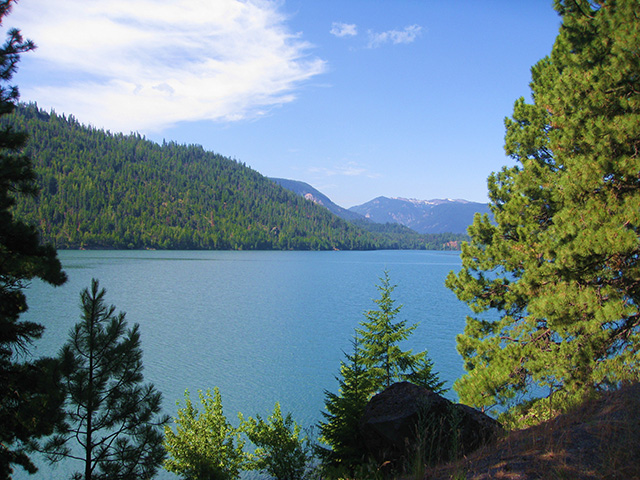 Rimrock Lake Full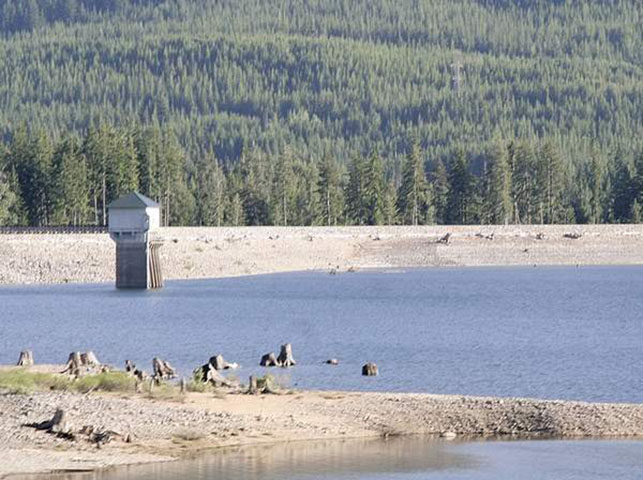 Lake Keechelus Low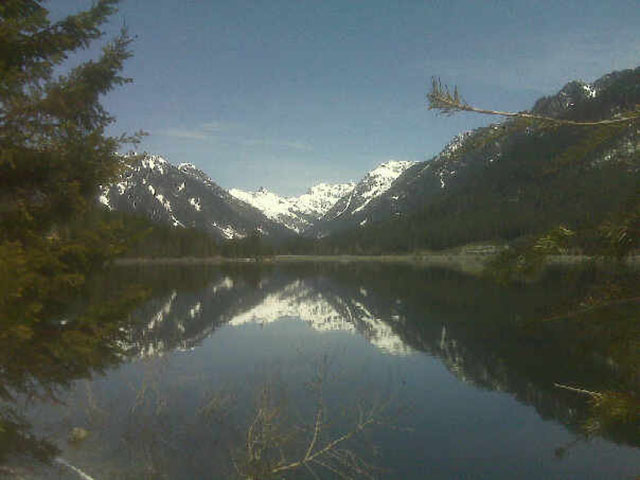 Lake Keechelus Full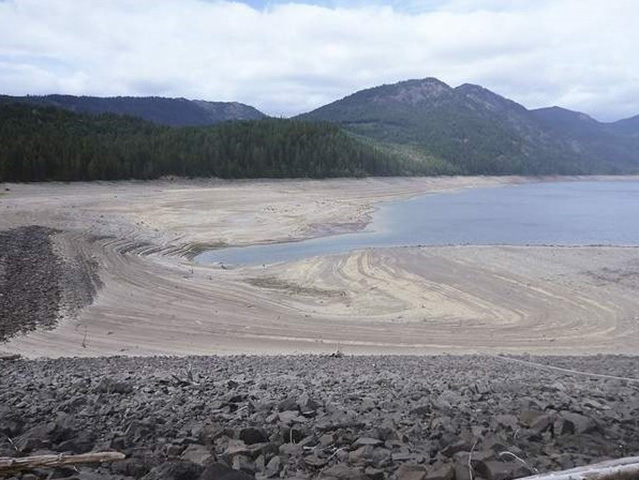 Lake Cle Elum Low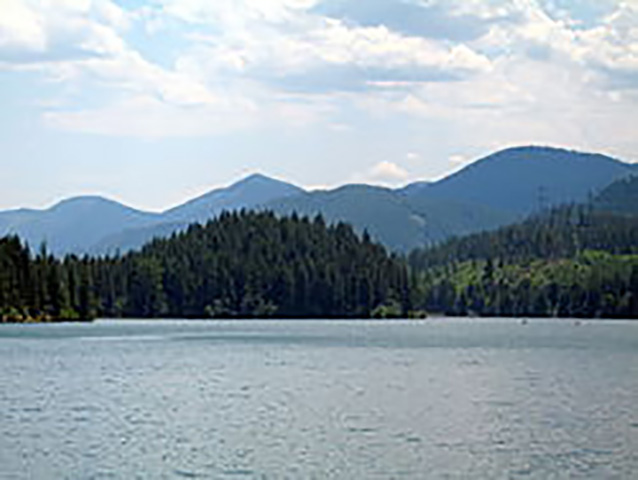 Lake Cle Elum High
Yakima Watershed Images
---
Yakima Basin Storage Alliance
To launch a grass-root campaign designed to educate and raise the awareness about irrigated agriculture and its relationship with Washington State communities and economies.
To provide evidenced demonstrating why the Yakima Basin desperately needs increased storage.
To illustrate that the Yakima Basin's economies are in jeopardy if we do not increase water storage for the Yakima Basin.
To become a resource and catalysts for storage activism, both locally and statewide.  To actively investigate, identify, assess, and promote storage solutions while presenting a unified, informed alliance to engage opposition.
To become the umbrella organization for Yakima Basin storage supporters, forging a foundation for political and social reform that will result in increased storage to benefit irrigated agriculture, instream flows, salmon recovery, Yakima River ecology, and Yakima Basin communities.
Yakima River Basin
The Yakima River flows 215 miles from the outlet of Keechelus Lake in the central Washington Cascades southeasterly to the Columbia River, draining an area of 6,155 square miles. The Yakima River Basin is one of the most intensively irrigated areas in the United States. Population in the Yakima River Basin was about 238,000 in 1990.Increasing demands for water for municipal, fisheries, agricultural, industrial, and recreational uses will affect the ground-water resources of the basin. A better understanding of the ground-water flow system and its relation to rivers and streams is needed to effectively manage the basin's water resources.
In cooperation with the U.S. Bureau of Reclamation, the Washington Department of Ecology, and the Yakama Indian Nation, the USGS is studying the ground-water system in the Yakima River Basin and how it interacts with rivers and streams in the basin. The study includes data collection, mapping of hydrogeologic units and ground-water levels, and a computer numerical model to bring together all the information.
Lake Kachess project debated at water plan meeting
By TONY BUHR staff writer Ellensburg Daily Record Jun 23, 2017
YAKIMA — The Friends of Lake Kachess gave a presentation about their concerns and the costs of the Yakima Basin integrated water plan during a work group meeting Wednesday.
The 30-year, $4 billion Yakima Basin integrated water plan calls for habitat improvement and water storage in Kittitas, Yakima and Benton counties. Fully implemented, it would add more surface water storage capacity in the Yakima Basin, create fish passage at dams, acquire and protect private land and encourage water conservation.
The Friends of Lake Kachess oppose a proposal to place a pumping plant in Lake Kachess that would allow the lake to be drawn down an additional 200,000 acre-feet during droughts. Jay Schwartz, a member of the group and a professional data analyst, presented his findings during the meeting.
The Friends of Lake Kachess have attended and spoken at the Yakima work group meetings for months, but this week was the first time there was a more in-depth exchange involving both sides at a work group regular meeting.
The pump would not provide the benefit to farmers stated in a study completed by the Bureau of Reclamation, Schwartz said. The economic revenue generated from the crops grown would not justify the cost of the project, he said.
"It becomes a thing where do we want that incremental dollar to go and do we want to support irrigation in the Yakima basin or education or transportation?" he asked.
Roza irrigators are planning to pay for the full amount of the pumping plant, as well as maintenance and upkeep costs, Roza Irrigation District Manager Scott Revell said. No taxpayer dollars will be used in the implementation, he said.
The Friends of Lake Kachess have expressed frustration in the past over not being included in discussions involving the Yakima integrated water plan. Work Group Facilitator Ben Floyd said the presentation was an attempt to allow for more public comment.
Supporters of the integrated plan disagreed with Schwartz's analysis of the project. Several farmers from the Roza Irrigation District spoke during the meeting about their struggles to keep crops alive during drought years.
"When I got into farming I didn't know I was going to own an equipment company," said Prosser farmer Dick Olsen. "We have built storage ponds and reservoirs wherever there is a spot where we could catch a little bit of moisture."
Wapato farmer Ric Valicoff said farmers are trying all kinds of methods to modify the environment and collect as much moisture as possible. They have also spent millions of dollars shifting into crops that retain water.
"We all know we live in a desert with less than seven inches of rain and if it wasn't for the snowpack we get we'd be a desert again," Valicoff said.
CONCERNS AND FRUSTRATIONS
The Friends of Lake Kachess have said the proposed pumping plant would not provide the amount of water predicted by the Bureau of Reclamation, would have a devastating impact on the lake and not be cost effective for farmers.
According to Schwartz, the Bureau of Reclamation's data shows that under adverse weather conditions Lake Kachess would never refill after being drawn down. Members of the integrated plan working group disagree.
A Bureau of Reclamation's report has several climate conditions including moderate and less adverse conditions. Schwartz said according to a cost-benefit analysis of the integrated plan done by Washington State University economic professor Jonathan Yoder, the only condition under which the integrated plan provides an economic benefit to farmers would be adverse weather conditions.
The Yakima basin group has been working on a new economic impact study, and proponents say Schwartz's analysis only looks the Kachess pumping plant by itself. The Yakima Integrated Plan is a series of projects that together will provide enough operational flexibility for the bureau to refill the lake, supporters have said.
Schwartz points out many of projects have a large price tag and would require funding by Congress, which has not happened.
According to the Bureau of Reclamation, the Cle Elum pool raise, which has been approved and is under construction, would provide enough flexibility within the Yakima River watershed to refill Lake Kachess.
Watching the water supply
Last revised: April 20, 2017
from the Department of Ecology
see: http://www.ecy.wa.gov/programs/wr/supply/index.html for full information
Our chilly, rainy, and snowy winter has turned into a chilly and rainy spring. Abundant precipitation has set us up for a strong water supply in late spring and summer, but it also has caused problems with flooding in parts of the state. The weather is expected to stay relatively cool and wet as we inch toward summer, although there is a possibility of warm and dry El Niño conditions in our future. Overall, water supply forecasts are looking good.
Let's take a look at what's going on as of April 19:
Status of supplies
Weather and outlook | The cool and rainy spring continues. Averaged statewide, December through March temperatures have been cooler than normal. It was also wetter than normal from February through March. We've had lots of precipitation, often in record amounts and with high frequency. For example, SeaTac airport had measurable precipitation 46 out of 54 days (February through March), which is about 85 percent of the time.
Our winter and spring have been pretty different from the rest of the county:
In the coming weeks, climate forecasting models suggest we can expect to continue this pattern of wet and slightly cool conditions. Longer-term forecasts (June through August), indicate higher chances of warmer weather, with conditions drying out on the west side of the state. Early fall (September through November) is currently expected to be slightly warm and dry.
After our La Niña winter, climate experts say there's an indication we may experience a weak-to-moderate El Niño event in the tropical Pacific. We won't know that with certainty for a few months, but it could be significant enough to impact our weather in the Pacific Northwest.
Snowpack | The state continues to do well with its snowpack. We and other agencies gauge snowpack in terms of its water equivalent, or the amount of water contained in the snow, compared to average for a particular day. Measurements are made at mountain sites across the state. This is how things are stacking up for our snow water equivalent:
We're currently at 128 percent of normal
In 2016 at this time, we were at 90 percent of normal
In 2015 (a record-setting drought year) at this time, we were at 23 percent of normal
Most of our basins have hit their peak snowpack levels and spring meltoff is expected to begin soon.
River and streams | If you've visited a river or stream recently, chances are it was flowing at near- or above-normal levels. Of the 149 stations measuring streamflow in Washington, only 2 are below normal. The east side of the state is experiencing its wettest water year (October thru September) on record. The region has received about twice its average winter precipitation at this point, which is contributing to flooding and other issues. Some rivers in northeast Washington are reaching their highest flows on record.
Agriculture | There's good news for farmers who depend on the U.S. Bureau of Reclamation's five reservoirs in the Yakima River basin. Reclamation recently released an updated water supply forecast that indicates a full water supply for both senior and junior water users this irrigation season. That's a slight bump up from the earlier forecast of 100 percent for senior users and 96 percent for juniors. Farther to the east, soggy soils have delayed farmers from working in the fields. However, abundant soil moisture will help plants endure the arid time of year.
Drinking water | Water suppliers for our biggest cities are in good shape.
Homeowners, Irrigators Debate Cost and Value of Yakima Water Plan
by Tony Buhr of the Daily Record
March 25, 2017
Click Here for complete Article
The cost of drought (sidebar on article)
In 2015 about 85 percent of Washington was determined to be in extreme drought status, and temperatures were the warmest ever recorded in the state, according to meteorologist Nic Loyd of Washington State University. The high temperatures caused precipitation that would have fallen as snow to fall as rain instead. Lake Kachess was drawn down to some of its lowest levels in years.
The Washington state Department of Agriculture commissioned a study on the economic impacts of the drought in 2016. According to the report, the Kittitas County Reclamation District farmers lost $11.4 million from crop reductions in apples, oats, pears and grass hays. In Roza, the total loss was estimated to be about $75.7 million. The Wapato Irrigation Project estimated losses about $32.7 million. The study was done by surveying farmers in the district and extrapolating based on their losses.
According to an analysis of the report done by the Washington State Academy of Sciences, the losses may have been exaggerated due to the higher market prices of commodities caused by the drought. The Academy of Sciences recommended the Department of Agriculture use a known economic model in future reports.
Irrigators Likely to Receive Full Allotment this Year
by Tony Buhr of the Daily Record
March 24, 2017
Despite recent flooding, snowpack in Upper Kittitas Count remains decent and may lead to a healthy agricultural year in the valley.
Warmer temperatures in the lower valley in mid-March caused some flooding, but snow continued to fall in the Upper County, Kittitas Reclamation District Manager Urban Eberhart said. The new snow fall absorbed the rain and did not melt. Click here for complete article.
Bureau of Reclamation, Pacific Northwest Region
Major Storage Reservoirs in the Yakima River Basin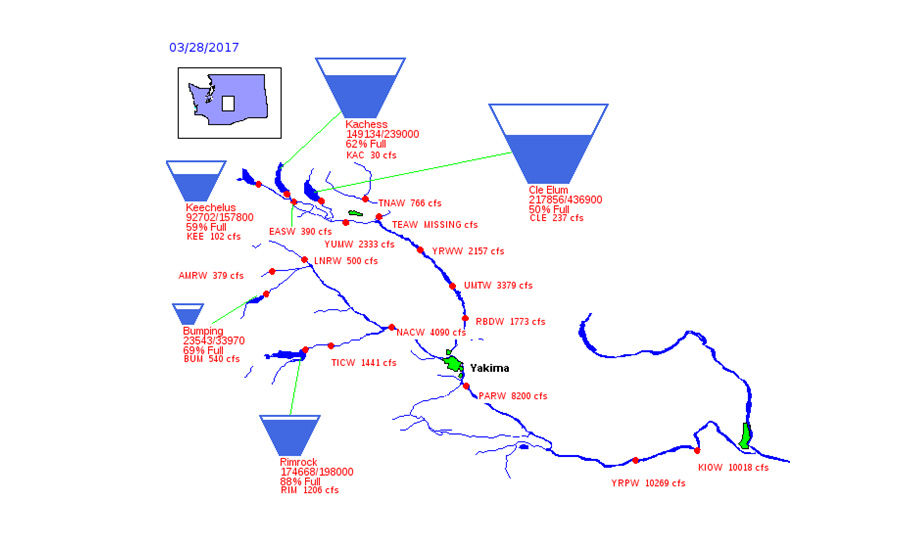 Average daily streamflows indicated in cubic feet per second.
Reservoir levels current as of midnight on date indicated.
Click on gaging stations (red dots) for streamflow hydrographs.
Yakima River system (Keechelus, Kachess, Cle Elum, Bumping, Rimrock) is at 62 % of capacity.
Total space available:
407767 AF
Total storage capacity:
1065670 AF
Pumped Storage Projects
from Federal Energy Regulatory Commission
https://www.ferc.gov/industries/hydropower/gen-info/licensing/pump-storage.asp
January 23, 2017
Pumped storage projects move water between two reservoirs located at different elevations (i.e., an upper and lower reservoir) to store energy and generate electricity. Generally, when electricity demand is low (e.g., at night), excess electric generation capacity is used to pump water from the lower reservoir to the upper reservoir. When electricity demand is high, the stored water is released from the upper reservoir to the lower reservoir through a turbine to generate electricity. Pumped storage projects are also capable of providing a range of ancillary services to support the integration of renewable resources and the reliable and efficient functioning of the electric grid. View Diagram of a Pumped Storage Project.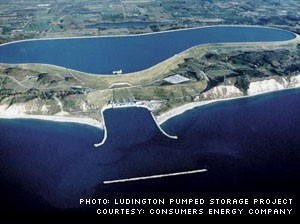 The Commission has authorized a total of 24 pumped storage projects that are constructed and in operation, with a total installed capacity of approximately 16,500 megawatts. Most of these projects were authorized more than 30 years ago. Recent Developments at FERC The Commission has seen an increase in the number of preliminary permit and license applications filed for pumped storage projects. Since the beginning of 2014, the Commission has issued licenses for three proposed pumped storage projects. Many of the recently proposed pumped storage projects can be classified as using a closed-loop system. We define:
Closed-loop pumped storage as projects that are not continuously connected to a naturally flowing water feature; and
Open-loop pumped storage as projects that are continuously connected to a naturally flowing water feature.
Differentiating between open- and closed-loop systems is helpful for illustrating trends in pumped storage project proposals, but project-specific impacts (rather than the open- vs. closed-loop classification) are the primary concern during the licensing process.
WESTERN WATER
Deal could end bitter Wash. battle, but not everyone's happy
Article updated Oct. 4 at 5:29 p.m. EDT.
OKANOGAN-WENATCHEE NATIONAL FOREST, Wash. — Central Washington's long water war may soon be over.
The battle has raged for decades on many fronts in the Yakima Valley, where water rights far outstrip available water. Irrigation districts fought each other over access to water used by farmers to grow apples, hops, grapes and other crops. They sparred with the Yakama Nation, whose 1855 treaty rights guarantees access to fish. And they clashed with environmental groups opposed to dams. Click Here for full article.
BENEFIT-COST ANALYSIS OF THE YAKIMA
BASIN INTEGRATED PLAN PROJECTS
REPORT TO THE WASHINGTON STATE LEGISLATURE
December 15 2014
Principal Investigators:
Jonathan Yoder, Project Lead and contact author
Director, State of Washington Water Research Center
Professor, School of Economic Sciences
Washington State University
yoder@wsu.edu
Jennifer Adam, Washington State University
Michael Brady, Washington State University
Joseph Cook, University of Washington
Stephen Katz, Washington State University
Click Here for Executive Summary
Yakima County Receives Grant from Open Rivers Fund to Remove the Nelson Dam
Today, Yakima County announced it is the recipient of a $75,000 grant from the Open Rivers Fund, a program of Resources Legacy Fund (RLF), supported by a 50th anniversary grant from the William and Flora Hewlett Foundation. The funds will assist with the removal of the Nelson Dam, an 8-foot high irrigation diversion dam owned by the City of Yakima on the Naches River.
The Naches is an important salmon bearing river that is the largest tributary of the Yakima River. Sediment has built up for several miles behind Nelson Dam, exacerbating flooding in the area upstream from businesses, homes and roads. Removing Nelson Dam is an essential part of a plan to greatly reduce flood risks and improve public safety during floods.
from Yakima Basin Conservation Campaign at http://www.yakimaforever.org/
Click Here for full story.
"Living on borrowed time: Canal is more than 100 years old, but replacement won't be cheap"
from the Yakima Herald Republic October 26, 2016
Click Here for Article
Yakima River Basin Water Banking
Ecology is using water banking to make water available for new uses.  Mitigation being sold by the water banks offsets the impacts of new uses on the Yakima River system.  The mitigation also supports the new users' ability to continue using water even if all water rights with priority dates after May 10, 1905 are completely shut off.
Although most of the banking activity is taking place in Upper Kittitas County due to the Groundwater Rule, new permitted uses in the Lower Yakima basin also must be mitigated.  Most of the Yakima water banks also serve the lower Yakima Basin.
For more information Click Here
Yakima Project "Flip-Flop" Operations Underway
For Release: August 24, 2015
YAKIMA, Washington – The Bureau of Reclamation announced that it will begin the annual "flip-flop" operation in the Yakima Basin by gradually reducing flows out of Cle Elum Reservoir in the upper Yakima River basin and increasing flows from Rimrock Reservoir affecting flows in the Tieton and Naches Rivers.
The purpose of the "flip-flop" operation is to achieve and maintain relatively low flows in the upper Yakima, Cle Elum, and Bumping rivers where spring Chinook salmon spawn. These lower flows are closer to natural flow conditions and are therefore more helpful to successful spawning and incubation of salmon eggs. This operation also reduces impacts on irrigation water supply by allowing for lower flow releases throughout the winter to improve reservoir storage for the coming season.
As part of the process, on or about Sept. 8, Reclamation will begin diverting water down the Kittitas Reclamation District's Spillway 1146 into the Yakima River near Thorp. Reclamation will install buoys that will be in place from Sept. 8 until about Oct. 21. Recreationists are strongly advised, for their safety and well-being, to portage around the buoys and stay out of the dangerously turbulent flows.
"Those who are enjoying the river should definitely avoid the dangerously turbulent water in the area where the spillway water pours into the river," said Chuck Garner, Yakima Project River Operations supervisor.
Flows out of Cle Elum Reservoir have been gradually decreasing since Aug. 1 from a high of about 2,700 cfs and will continue to decline to a low of about 180 cfs in early September. Flows from Rimrock Reservoir are expected to be in the 900 to 1,200 cfs range by Sept. 1 and increase to about 1,800 cfs by mid-September depending on irrigation demands and weather conditions.
Streamflow changes will occur gradually during the Labor Day holiday weekend. Streamflow information can be obtained by calling (509) 575-5854 or on Reclamation's website at: http://www.usbr.gov/pn/hydromet/yakima/index.html.
Proposed Congressional Legislation
S. 1694 sponsored by Cantwell
Authorization of the Integrated Plan as Phase III of the YRB Water Enhancement Project
Complete fish passage at Lake Cle Elum
Nonfederal funding of Kachess drought relief pumping plant and transfer water from Keechlus to Kachess
Make water transfers easier-facilitate water transfers between entities-cost share 50%
Secretary of Interior-in coordination with Washington Sate and consultation with the Yakama Nation
Secretary develop an intermediate development plan to update the Integrated Plan-commence no later than 10 years-final phase not later than 20 years
The Secretary, State of Washington and Yakama Nation shall submit not later than 5 years a progress report to the House of REpresentative
The report needs to include the amount of federal and nonfederal contributions received and spent
The amount of water and costs associated with each storage project
Yakama Nation gets water from Kachess if they agree to participate
Power from Bonneville to Kachess project shall be paid by participants receiving benefits from the water
Okay for surface storage for Rosa and Kittitas Irrigation Districts-Yakama Nation can choose to participate
Feds cost share no more than 50%
Other federal funds cannot be used for cost sharing
HR 4686 Yakima River Basin sponsored by Newhouse and Reichert
Newhouse requested $100 million for Lake Cle Elum fish passage
President's budget-15.8 million for Yakima
Apr 20 2016
Sen. Cantwell's Yakima Bill Will Help Restore Historic Fish Runs Blocked for More Than a Century and Support Drought Resilience for Ecosystems, Communities and Agriculture in the Yakima River Basin
Watch Sen. Cantwell's floor statement here.
Washington, DC – Today, U.S. Senator Maria Cantwell (D-Wash.), ranking member of the Senate Energy and Natural Resources Committee, secured passage of S. 1694, the Yakima River Basin Water Enhancement Project Phase III Act, as part of the bipartisan energy bill that passed the Senate with a vote of 85 to 12. Sen. Cantwell's bill authorizes an integrated and collaborative approach to addressing basin-wide water challenges in drought-stricken communities. This bill is a model for water management in the 21st century, particularly as communities throughout the West are impacted by drought and climate change.
The bill addresses long-standing water challenges in the state of Washington's Yakima River Basin, which is one of the West's most productive agricultural regions and once was one of the nation's most productive salmon fisheries. Drought and growing demands on water historically led to water conflicts, lawsuits and environmental degradation in the basin. This bill ushers in a new era in water management in the basin by authorizing an integrated approach to balancing the needs of both humans and nature across the watershed through water conservation, ecosystem restoration and drought relief measures. In so doing, the bill seeks to bring water security for farmers, families and fish for years to come.
Unprecedented drought conditions in 2015 underscored the urgent need for enacting this bill. As in much of the West, last year's drought brought record-breaking lows in snowpack, high heat, catastrophic wildfires, fish kills and restrictions in water use. The region is predicted to face continued drought and water supply challenges in the decades to come. These conditions could threaten ecosystems, including stream flows for fish, and the availability of water for crops and communities. That is why enactment of this bill is critical for the Yakima Basin.
The federal government has a responsibility to act now to prevent future impacts and costs in meeting its responsibilities in the basin, which include treaty and trust responsibilities to the Yakama Nation, protecting endangered species, managing public lands and managing extensive Bureau of Reclamation projects.
"We must act now to address the nation's water challenges and the impacts of drought and climate change," Sen. Cantwell said. "We have to put the days of fighting over water behind us and work together to find common ground to solve our collective water challenges. Yakima is leading the way."
"We have a responsibility to protect Washington state's unique natural resources, and I commend Senator Cantwell for her work to conserve water resources in the Yakima Basin for families, communities, farmers, and fish and wildlife," said Sen. Murray. "As climate change continues to threaten our local communities, economy and iconic salmon runs, it's critical that we continue working to protect our state's precious water resources for future generations."
"Trout Unlimited applauds Senator Cantwell's tireless and consistent leadership to move S. 1694, the Yakima bill, through the legislative process including today's critical vote by the full Senate," said Lisa Pelly, director of the Washington Water Project of Trout Unlimited. "Her ability to work on a bipartisan basis with Senator Murkowski on the energy bill provides for new and important federal authorities necessary for moving forward on the collaborative efforts in the Yakima Basin that benefit fisheries, water supplies and local communities – creating a replicable model for communities across the West."
"Sen. Cantwell has long been ahead of the curve in recognizing the Yakima Basin Integrated Plan as a model for 21st Century water management and ecosystem restoration. The Yakima bill embodies the kind of effective collaboration that will be needed to outpace threats from climate change," said Michael Garrity, Puget Sound-Columbia Basin Director for American Rivers.
"It is exciting to see Sen. Maria Cantwell's Yakima water enhancement bill move forward in support of one of our most important watersheds in Washington state," said Tom Tebb, director of the Office of Columbia River with the Washington Department of Ecology. "This act is essential as we build on the success we've already achieved in the Yakima Basin to assure water security in times of drought and to prepare for climate change."
Last July, Sen. Cantwell introduced the bill, which represents a hard-won compromise between conservation, recreation, agricultural and municipal interests as well as the Confederated Tribes and Bands of the Yakama Nation, the state of Washington and the federal government. Since the bill's introduction, Sen. Cantwell has continued to work with these groups and community members to improve the bill. These efforts have resulted in a number of changes to the bill since its introduction, including:

(1) Changes in how the Integrated Plan is defined and will be carried out;
(2) Changes to ensure broad public participation and oversight;
(3) Additional provisions supporting water conservation targets and water transfers;
(4) Additional provisions regarding studies to evaluate the feasibility, benefits and environmental impacts of projects in the basin; and
(5) Changes that clarify drought resilience activities to support irrigation districts and communities throughout the basin.
After a public hearing in November, the bill passed on a bipartisan basis out of the committee for consideration by the full Senate. The Yakima bill was included in the energy bill as an amendment, with other natural resources proposals. The bipartisan amendment was agreed to by a vote of 85 to 12. With the bill's passage this week, the Yakima bill is one step closer to becoming a law.

Read the complete bill text.
Read the bill summary.
Read the summary of changes to the bill since it was introduced.
Read the frequently asked questions about the bill.
Read Sen. Cantwell's opening statement from the July Yakima hearing.
Read Sen. Cantwell's opening statement from the November Yakima mark-up.
Washington's Water Supply 2016
from Department of Ecology
Click Here to go to Ecology's website on Washington's Water Supply 2016
Normandeau Study: "Trust but Verify"
Click Here for Executive Summary
For the complete Normandeau Report Click Here.
from State of Washington Department of Ecology
Statewide snowpack is above average for February – we will continue to monitor water supplies
Heavy rains and snow have virtually eliminated drought in most of Washington leaving the south-east corner of the state still in moderate drought according to the U.S. Drought Monitor.  Much of Washington's water supply comes from snowpack accumulations which statewide are more than 100 percent of normal for this time of year.  Forecasts for January thru March 2016 are for warmer, drier conditions as a result of El Niño.  Forecasts for the April-September runoff period are within the normal range.
2015 Drought economic losses
An interim study of crop losses by the Washington Department of Agriculture estimates the economic impact of the 2015 drought on the state's agricultural industry at more than $335 million.  The total is expected to increase as the drought affected the quality and quantity of some Washington crops going to market in coming months.
Ecology committed $6.7 million in drought relief funding for 2015
The 2015 Legislature approved $16 million in drought relief funding for use in 2015 and 2016.  As of December. 1, 2015, Ecology has committed $6.7 million of the total.
Click Here for more.
Why Pump Storage
It's time to consider how to bring water from the Columbia River to the Yakima Basin. With more frequent droughts predicted, a new pump storage project similar to the former Black Rock Reservoir site would provide the water necessary to meet the needs for instream flow (fish), out-of-stream use (agriculture), and economic and municipal growth.
Pump Storage – A Viable Solution
Columbia River flows have increased for decades.
Pump water into the new Pump Storage Project during the spring when the Columbia River runs high and the wind blows.
Use the electricity generated by the wind to operate the pumps.
Design the new Pump Storage Project to provide a 70% supply of water to cover proratable water rights over a two year drought.
Using Columbia River water for Sunnyside and Roza Irrigation Districts will allow the water remaining in the reservoirs in the Yakima Basin to be used for instream flow and water for proratable irrigation districts.
The increased water made available in the Yakima Basin's reservoirs would provide additional water in the Yakima River to ensure the success of the Sockeye population, recharge the flood plain, and make more water available for fish passage.
With the reduction of ground water availability, a more permanent source of irrigation water would be needed to offset groundwater losses.
A pump storage project, such as Black Rock, would make private-public financing more viable.
Seepage from the new Pumped Storage Project would not affect Drinking Water Standards (SWS) on the Hanford Reservation. Se Section V of the Draft Tank Closure and Waste Management Environmental Impact Statement for the Hanford site, Richland, Washington (Draft TC & WMEIS).
By using pumped storage for irrigation, additional water from the Yakima River would be made available to increase the flows in the Columbia River during summer and fall.
The prediction of more years of droughts in the Yakima Basin make it necessary to access Columbia River water which would maintain and improve fish passage and agriculture production.
Electric power generation would provide electricity for the Bonneville Power Administration Electrical Distribution System.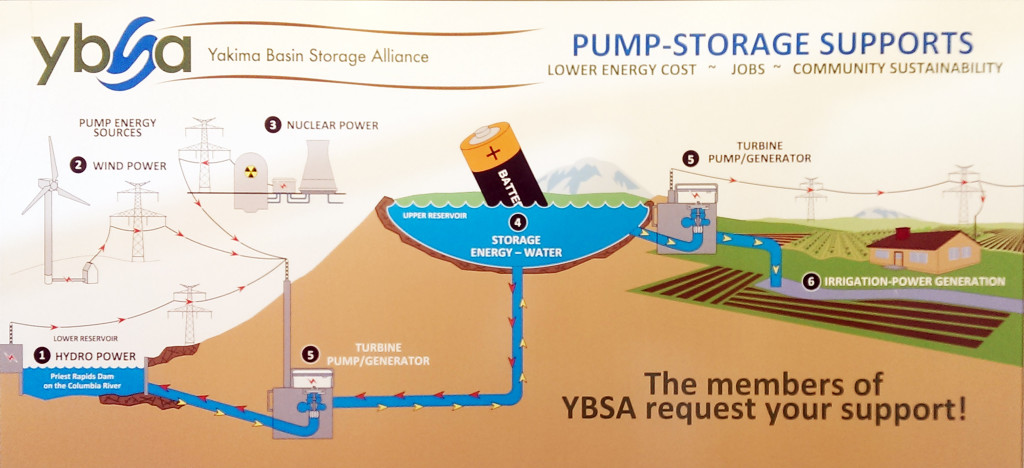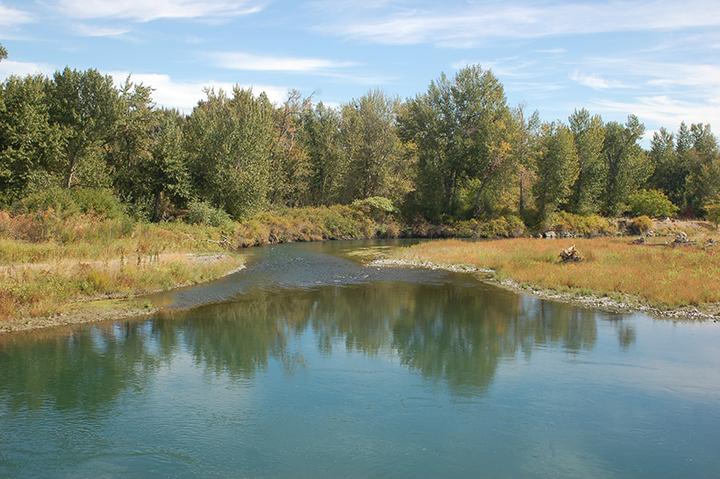 Reclamation awards $2.3 million contract for radial gate modifications at Cle Elum Dam
BOISE, Idaho- The Bureau of Reclamation has awarded a $2.3 million contract to Redside Construction, LLC, a small business based in Bainbridge, WA, to increase the height of radial gates atop Cle Elum Dam.
Once shoreline protection measures are put into place, the work will allow for a three-foot increase of the reservoir's pool level. The Cle Elum pool raise project is a component of the Yakima River Basin Integrated Water Resource Management Plan, the result of a partnership of stakeholders that has identified a comprehensive approach to water resource management and ecosystem restoration.
This first phase of construction could begin as early as November and is to be completed by July 2018.
"This is a great example of diverse partners coming together to identify solutions to complex water resource issues," said Bureau of Reclamation Commissioner Estevan López. "At a time when many western states are struggling with drought, partnerships such as these are great opportunities to create workable solutions that will benefit a multitude of people in this area."
Redside Construction specializes in marine construction, heavy civil projects and general public works. It has completed hundreds of private and public projects since 1984.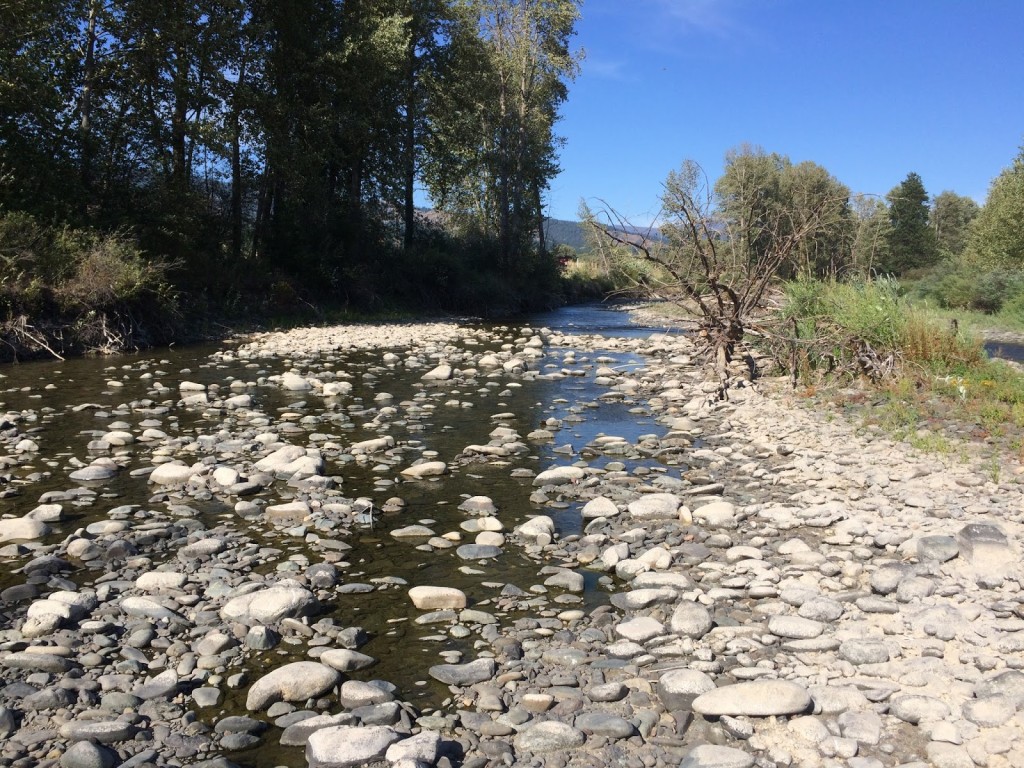 Teanaway River
Lake Cle Elum
Time to Revive the Black Rock Reservoir Plan
By Don C. Brunell
June 26, 2015

Yakima Valley farmers have the same problem as their California counterparts: there just isn't enough water for crops, migrating fish and people.
In California this year, an estimated 564,000 acres of prime cropland will be left unplanted because of the fourth straight year of drought.  Economists at the University of California, Davis estimate the drought has caused $2.7 billion in economic losses and cost 18,000 farm workers their jobs.
The water shortage is so acute in California that Gov. Jerry Brown ordered a 25 percent reduction, which has even forced many expensive homeowners to rip out their manicured lawns and plant desert plants among sand and rocks.
There are similarities between California and Washington.
Just as the Sacramento and San Joaquin rivers are the heart of California's north central irrigation network, the Yakima River is the main artery flowing through one of our state's prime growing regions.
With snowpack in the Cascades at a dismal 10 percent of normal, Yakima farmers are struggling to stretch available water supplies during the upcoming summer months when irrigation water is most needed.  The situation has once again prompted state and federal officials to consider adding water storage capacity.
Considering that, it is time to dust off the Black Rock project, which, as originally conceived, would transfer spring runoff water from the Columbia River in central Washington uphill to a new reservoir east of Yakima.
It would be a mammoth undertaking.  Under one proposal, the Black Rock Dam itself could be 750 feet high—taller than Hoover Dam on the Colorado River.
In 2008, the U.S. Bureau of Reclamation determined that the Black Rock Reservoir would be too costly. The estimated cost then was about $5.69 billion, but it could potentially climb to as high as $7.7 billion.  At the time, the Bureau reported that Black Rock would return 13 cents for every dollar spent to build and operate.
However, an independent impact study by the Yakima Basin Storage Alliance (YSBA) found that Black Rock would generate $8 billion in economic benefits from agriculture, tourism and construction jobs.  YBSA figured an additional $3.5 billion would be generated in recreational opportunities alone, a factor not considered by the Bureau of Reclamation.
There is another reason to revive the plan.  Over the last eight years, massive amounts of wind generation have come on line, which means, in addition to an irrigation lake, Black Rock could become a pumped storage facility generating hydropower from wind power.
Here is how it would work.  Columbia River water would be pumped over the hill to Black Rock when wind electricity is abundant and costs are lower.  The water could be sent back down the hill run through hydropower generating turbines and empty back into Columbia River at peak electricity demand periods.
A pumped storage project using wind-generated electricity would provide a storage battery for energy and would benefit fish, agriculture, municipal needs and economic stability while leaving a reliable water supply in the Yakima River.
Integrating wind and hydro works.
For example, Spain's electric utility, Iberdrol, is using wind power to pump water up to storage reservoirs.  When it rushed downhill through power turbines, Iberdrol is currently generating more electricity than Bonneville Dam—and more is on the way.
Using this same technology, Black Rock could become more than just an irrigation reservoir; it would ease the demand to divert water from the Yakima River for irrigation, leaving more water in the river, which would raise stream flows, which in turn would improve salmon and steelhead habitat.
It is a concept worth looking at that could make Black Rock economically feasible while providing everyone with much-needed additional fresh water.
Don C. Brunell is a business analyst, writer and columnist.  He recently retired as president of the Association of Washington Business, the state's oldest and largest business organization, and now lives in Vancouver. He can be contacted at theBrunells@msn.com.
Reusing Columbia's Water Can Help Farmers and Fish
By Don C. Brunell
May 29, 2015
Traditionally, pumped storage is thought of in terms of power production, but sending water back into a reservoir such as Lake Roosevelt would not only increase power production, but the water could be available for irrigation, navigation and augmenting fish runs.
Since, northwest electric ratepayers already are charged for salmon recovery, perhaps some of those funds could be used to underwrite the costs of pumping.
Over the last few years, one of the remarkable successes is the record salmon returns to the Columbia River and its tributaries.  Conversely, one of the biggest disappointments is low recovery of delta smelt in San Francisco Bay.
To protect the smelt, a federal court ordered that water be flushed into the San Francisco Bay – 1.4 trillion gallons since 2008. That was enough water to sustain 6.4 million drought-stricken Californians for six years.  Yet a survey of young adult smelt in the Sacramento-San Joaquin River Delta last fall yielded just eight fish, the lowest level since 1967.
Increasing river flows in the northwest to wash young salmon to sea has worked; nevertheless, once water goes down the river, it is gone.  What if we could recycle that water in key parts of the Columbia River reservoir network?
It's called "pumped storage."  It works in West Virginia and it could work in the Northwest.
In West Virginia, the Bath County project is the world's largest pumped storage hydro system, producing about half the amount of electricity generated by the Grand Coulee Dam.  During peak electrical demand, water flows through power generators draining into a lower reservoir and conversely, during periods of low demand, water is pumped back into an upper reservoir.
The difference in the price of electricity between low and peak usage makes the plant economically feasible and the plant operators have the option to power the pumps by substituting electricity from other sources, including wind and solar.
That concept may work at Grand Coulee Dam.
For example, during peak electrical demand, generators in Grand Coulee's third powerhouse alone produce enough electricity to light Seattle.  What about capturing that water below the dam and pumping it back into Lake Roosevelt during the late night and early morning hours when electricity demand is slack?
Traditionally, pumped storage is thought of in terms of power production, but sending water back into a reservoir such as Lake Roosevelt would not only increase power production, but the water could be available for irrigation, navigation and augmenting fish runs.
Since, northwest electric ratepayers already are charged for salmon recovery, perhaps some of those funds could be used to underwrite the costs of pumping.
It may be an approach to consider in the vast Columbia River system, which supports agriculture,  salmon and produces 75 percent of our state's electricity.
In 2000-01, when low stream flows in the Columbia system curtailed hydropower production, this region lost most of its aluminum smelters and the family-wage jobs that went with them as electricity was reallocated to household and commercial use.
Pumped storage could also avert water conflicts such as those occurring in California.  As Californians suffer through their fourth year of record drought, hydropower's share of the state's total electricity supply has dropped from 18 percent to 12 percent.  The deficit has been replaced by natural gas-fired generation, which adds to greenhouse gas emissions.
The University of California at Davis estimates the statewide economic cost of the 2014 drought totaled more $2.2 billion, including $810 million from lost crop revenue, $203 million from lost livestock and dairy revenue, and $454 million from the additional costs to pump groundwater to keep production going.  The state has lost 428,000 acres of irrigated cropland and an estimated 17,000 part-time jobs.
Now, Gov. Brown has ordered a 25 percent reduction in water usage because there isn't enough water for cities, farms and factories.
Rather than put ourselves in the same predicament as California, why not look at alternatives, such as pumped storage because when the pie is larger, there are fewer family fights over a smaller and smaller pie
Don C. Brunell is a business analyst, writer and columnist.  He recently retired as president of the Association of Washington Business, the state's oldest and largest business organization, and now lives in Vancouver. He can be contacted at theBrunells@msn.com.
Click Here for full WSU Washington State Water Research Center Benefit/Cost Analysis of the Draft Report on the Yakima River Basin Integrated Plan.
[counterize type="totalhits" print_header="no" period="total"]