YBSA Monthly Report, March 2019
YBSA Monthly Report
March 2019

Water Report for the Yakima Basin: Reservoir storage in the Yakima Basin is at 47% of capacity on March 25, 2019. RCS Snotel, Snow Water Equivalent for the Upper Yakima Basin are reporting 73% of average and Lower Basin sties are at 93% of average. The YFO Manager, in response to SOAC's recommendation and prevailing conditions has directed the use of approximately 9,100 a/f of water for instream flow. Water is being conserved for a spring release of approximately 960 CFS to benefit seaward migration of salmonid smolts. Water will also be released from 4 of the reservoirs.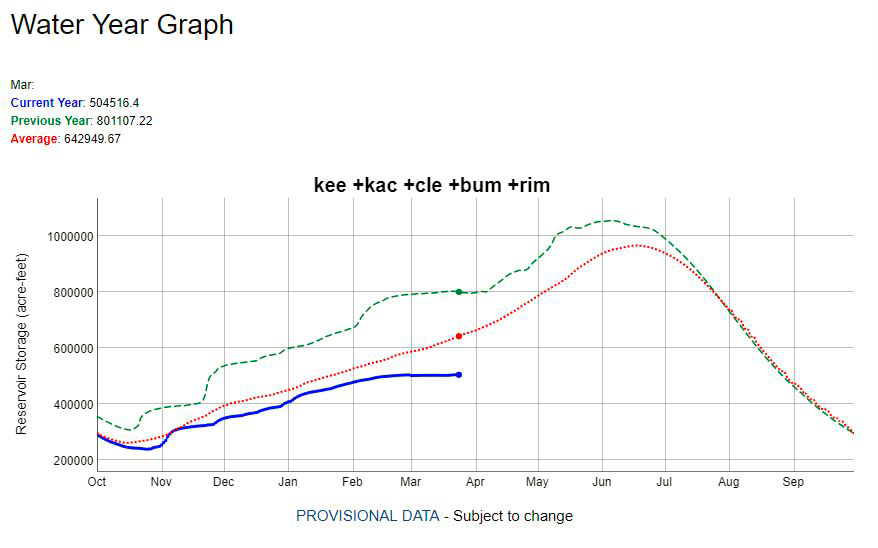 Kachess Pumping Project EIS: The Bureau of Reclamation distributed over 1000 pages of comment about the project. They prepared 3 documents over a 3-year period containing these comments prior to declaring a Record of Decision. The final part of the EIS will be distributed within 30 days. If the discussion is to proceed, when and who will pay for it?

Lake Cle Elum Pool Rise: Construction continues n the infrastructure to place the Helix so the salmonoids can return to the Cle Elum River from the lake. Negotiations continue with the residents around the lake on what is the value of the property will be lost. Camping areas around the lake are being moved and boat ramps are being adjusted. Returning salmonoids are and will be trapped at the base of the dam, moved, and deposited in the lake. No time has been set for completion as the financing has to become available.
Federal legislation affecting the Yakima River Basin: A massive public works bill passed which authorized $75 million for water storage and habitat restoration project in the Yakima Basin. Most of the money is to be used in the Wapato irrigation project and the Lake Kachess pumping
plan. Irrigators in the Yakima Basin have said they will pay for the Kachess project. The bill allows a continuation of the feasibility study of propose basin storage projects.
The Bill authorizes projects, but the $75 million authorized will not become available until an appropriation bill is passed.