YBSA Monthly Report August, 2017
YBSA Monthly Report
August, 2017
Water for the Yakima Basin: The water remaining in the 5 reservoirs is at 50% of capacity. With higher than average temperatures and an irrigation season that will need stored water for approximately 45 more days, it appears there will be enough stored water for 2017. The percentage of total water available in all the reservoirs drops 1-2% per day. Last year's large snowpack and spring rains provided 2/3 of the water needed this summer.
The Norse Peak and Jolly Mountain fires are destroying large amounts of cover in the Cascade Range. That cover helps hold the snowpack which supplies the water needed for the Yakima Basin. That and possible climate change contribute to the need for additional storage.
Adjudication Yakima River Basin: The Department of Ecology has set a public hearing at the Department of Ecology in the Union Gap office for Wednesday, September 6th from 5:00-7:00 pm.
The Ecology and the Yakima River Basin are entering into a new era as the state's longest water right adjudication will soon be finalized. The historic Ecology vs. Acquavella et al has helped to clarify the state's water laws and will provide water users certainty. Old claims and conflicts are being settled and the foundation laid for successes we're seeing with the Yakima Basin Integrated Plan.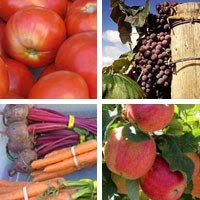 Acquavella adjudication winding down. In a fertile valley where water is king Yakima River water-rights case clarifies water law while drought has plagued our state. For a retrospect, please read the ECOconnect blog at
https://ecologywa.blogspot.com/2017/08/acquavella-adjudication-winding-down_25.html
Lake Kachess Drawdown: The Environmental Impact Statement to determine the effect of the drawdown of Lake Kachess on the environment, what mitigation will be necessary, and the cost-benefit of the project is needed to determine the viability of the project
Go to www.ybsa.org for additional information.